so it's 4:15 am... i'm watching quite possibly the most lamest cheeeeepest, did i mention lamest sitcom on TV ever made. I have absolutely no idea what kinda cretins would subject themselves to such attrocities.......except me. anyway, photobucket just got fancier, i cant be bothered to work out how or why, so here are the non cropped, non tagged, non anything pics from the last choise band dudes yesterday.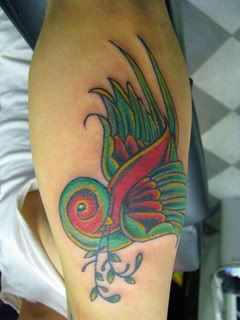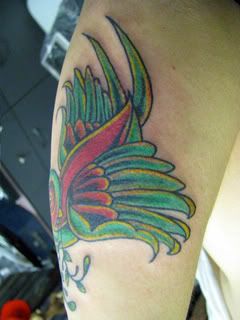 P.S, like I said in the last post....i'm so organized i managed to double book 2 tattoos today, and not put one in the appointment book, so managed to do 5 instead of 3. did i mention how much my back hurts by the way?????
oh and pp.s did i mention how retatrded i think people are who r on holiday and think they can just stroll ( yeah like....la dee daa dee dah, i'm strolling.....)into a tattoo studio that is normally fully booked at leat 2 weeks in advance and throw a hissy fit when they cant get an appointment THAT SAME DAY?!!! wow....get a life.