So today was fully booked. I have a lot of designs i'm working on for custom work, and trying to get stuff done asap, which can be hard when u tattoo from the minute u arrive at work til the time u finish! i've stopped (or tried to!) designing stuff at home, coz i cant take work home with me if ya know what i mean! i spend more time at the studio than at home anyways, so i cant be doing with that.
My new canvas' arrived today... got a pretty short leash as far as time scale goes, so a little worried as to what in God's name I can manage... On a lighter note, I got to see the press release for the one I did already, and I'll post it 2morrow.
So did 3 pieces today.... well, 4 pieces but one was on Ross. He's been nagging me for a while to tattoo his throat, and I finally got round to it today. Heres's a pic of a tat I did today....he's an old customer.... well old as u can be for a shop thats been open 2 years! haha, this is his 3rd piece by me.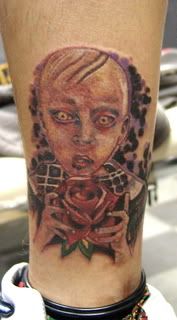 And here's the end to my evening.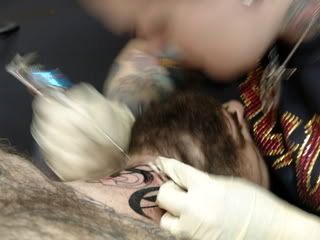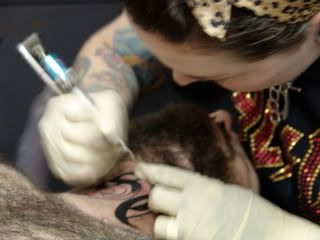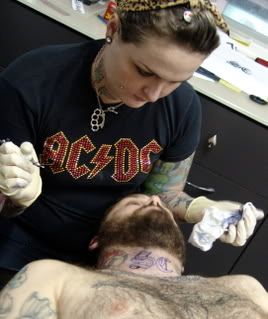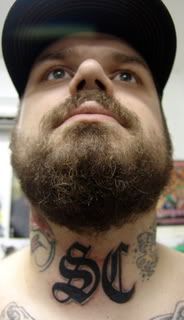 P.S the well missed Beer Bay in DB has reappeared (albeit in a new incarnation....of sorts!), so nice to have the guys back. Cheap Beer, Good company, Great times !