Done some nice pieces, and finally got to tattoo the pirate monkey!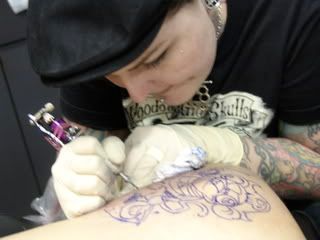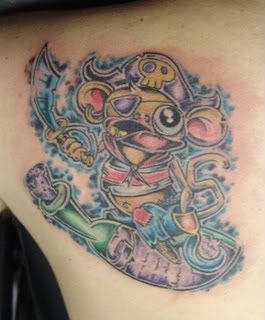 And heres another nice one shot
so.... been busy busy busy. really trying to keep on top of this blog, and work, and everything...
been going on some great nights out recently, seen el destroyo, hungry ghosts, some gig at the warehouse,
david bowie knives, and of course the house band at amazonia-ice box,(here's one of my masterpiece photos from the night).
Got a pretty sweet pic at the KingLyChee gig too...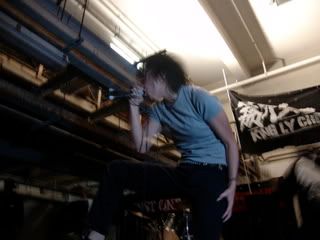 Been working on Hardpacks new T shirt design, but lost Kevins number so cant call him to tell him its ready! Organized as ever.
Ok my next appoinment just showed, so better go.
C yall.
So its later the same evenig and i'm trying to get this blog finished so i can finally get some sleep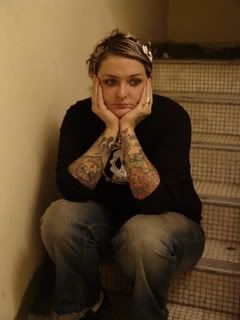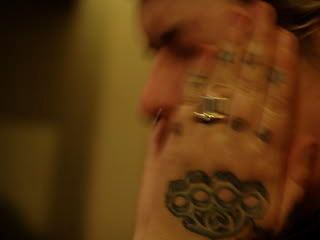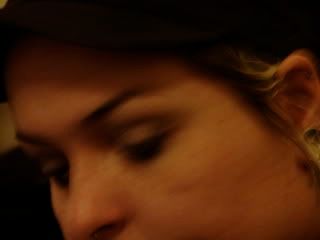 I feel like this guy right now.